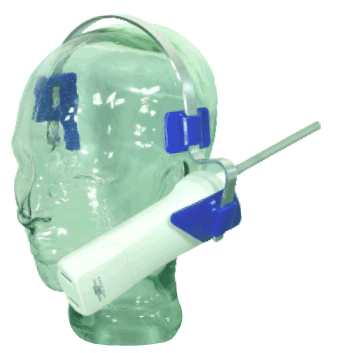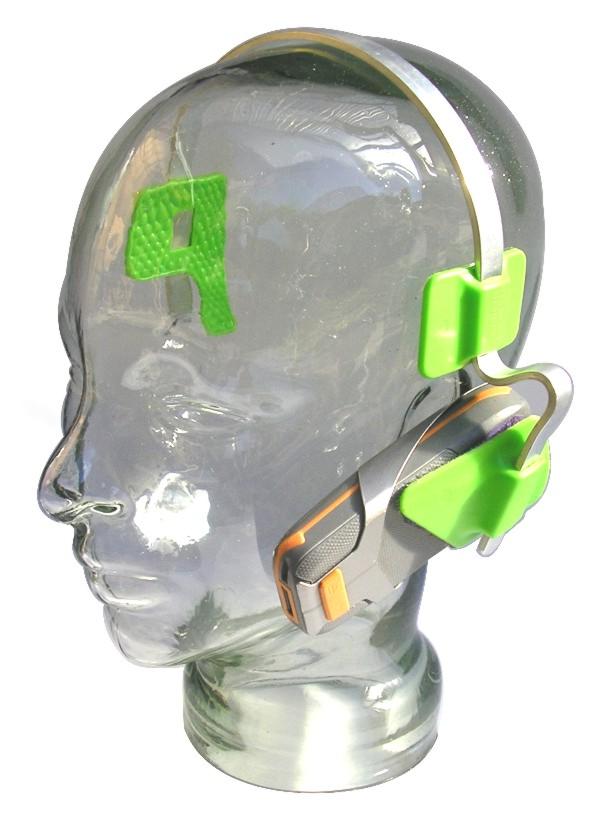 *Just bend a HADLEY HEDSET to your head shape! *Non head-clamping, phone is held by flex-free design!
By simply freeing your hands from the chore of holding up a phone, you can get on with all your two-handed tasks!
Please view all the site pages to see just how much advantage HADLEY HEDSETZ can provide!
For more info' call "Glenn Speaking" at Hadley Hedsetz on, Aus (03) or (Intnl+613) 9 5622 818 or email on hadley@hedsetz.com
*Fragile BluTooth earclip? $800.
*Tangle-Corded Beltpack? $280.
*Growing a Third Arm? Yeah, Right!
*Years of Priceless Hadley Hedsetz Hands-Free Convenience? Under $30 ($Aus)
Please let us know how you have saved time and a hand's use when "Doin' Stuff" while on the phone.
The best new use scenarios may have an illustration added to the site! See them below.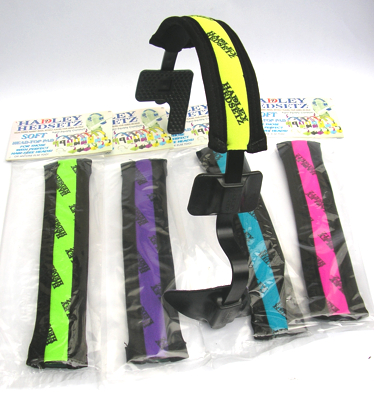 *P2 Soft Head-Top Pad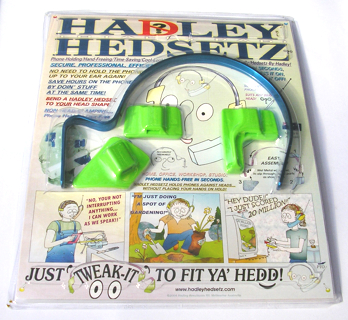 *P5 Packaging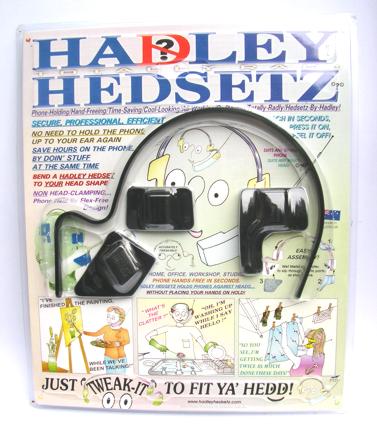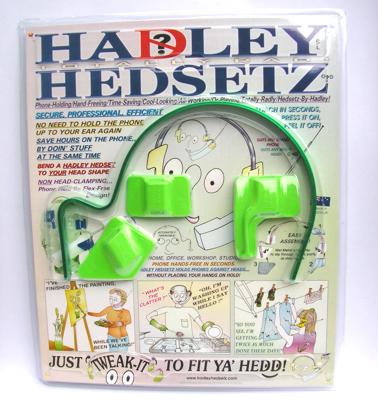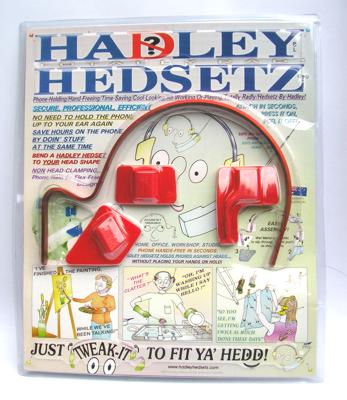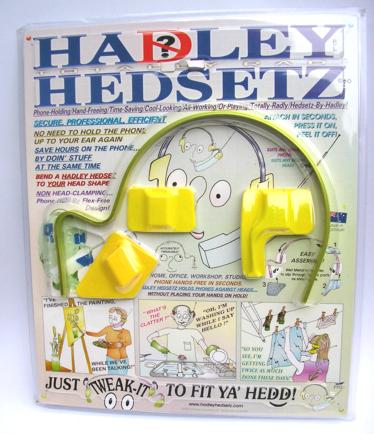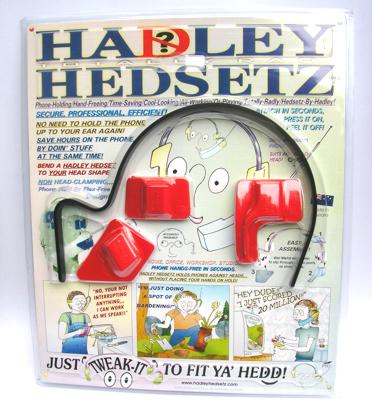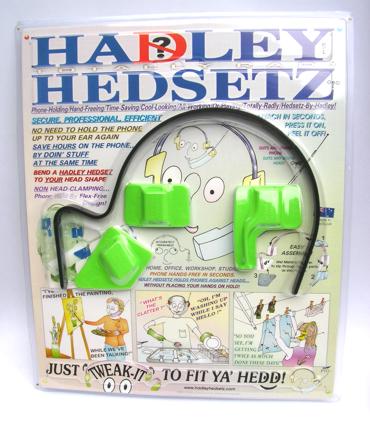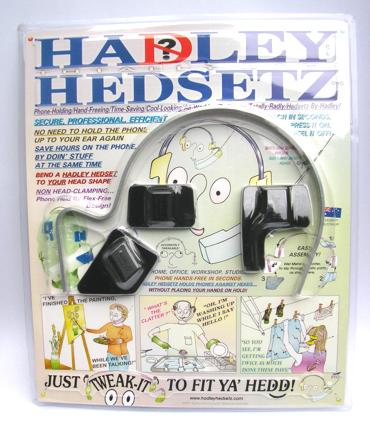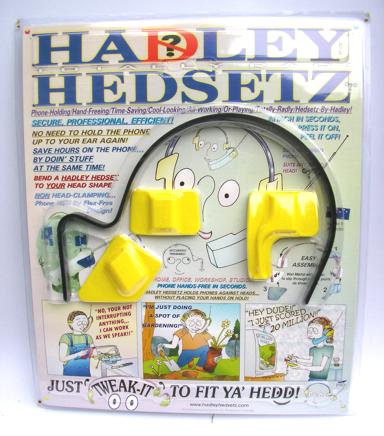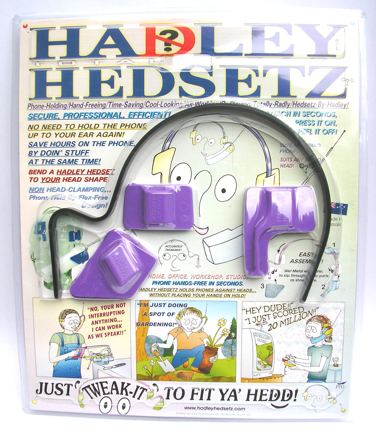 Also view some Hadley Hedsetz Accessories
*Soft Head-Top Pad and now *Mini Bend Hadley Hesdetz with a closer new bend for thinner phones or, just add a
*Thin Phone Spacer to your existing model! See Links to Other Pages also.
Custom Colour Combos are available for an extra charge, or, just buy one colour combo for every day of the week, for home and work! Thats 14 Hadley Hedsetz! (Just Kidding!) Never a boring day, at work, or play!
CLICK ON THE THUMBNAIL LINKS BELOW TO VIEW *ALL ILLUSTRATIONS LARGE SIZE and right click on image once when there
for clearest view!
It just works that way, try it!
THE PERPHECT GIPHT FOR ALL PHRIENDS WITH FONES!
HADLEY HEDSETZ let you get things done while on the phone, like;
*Preparing Meals,
*Working at the computer
*Working in the shed or workshop,
*Hobbies! Start,,,building a model!
*Cutting out patterns and dressmaking at the sewing machine
*Relaxing even with your arms folded
*Pruning your roses
*Do the dishes or load the dishwasher,
*As well as all the things illustrated you can always,-
*Finish building that model!
Move the cursor over all the pictures for a laugh!
www.catlap.com.au
*P2 Soft Head-Top Pad *P3 Mini Bend Hadley Hesdetz
*P4 Thin Phone Spacer *P5 Packs and Packaging *P6 HH T-Shirts *P7 Prices and Order Form *P9 Twist-a-Tweak *Back To Top of Page

© Hadley Resultants 2007