hadleyhedsetz.com or hadleyheadsets.com Welcome! whatever way you spell it! *Pg 1 Home
HADLEY HEDSETZ HOLDS PHONES AGAINST HEADS
WITHOUT PLACING YOUR HANDS ON HOLD!
No need to hold the phone up to your ear again
Save hours on the phone by DOIN' STUFF at the same time!
Click on image for clear and large.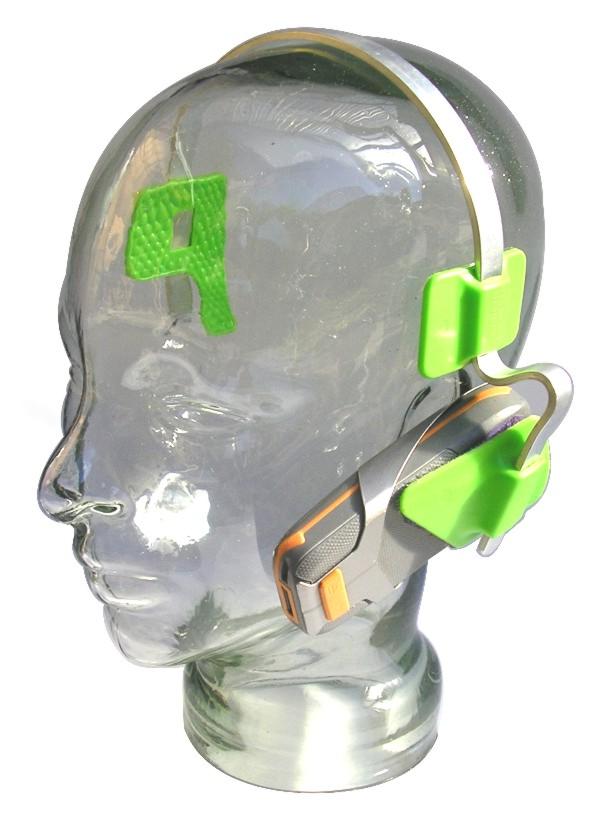 As phones are now becoming different in shape, the Hadley Hedsetz website is the place to update for phone-holding initiatives!
The shape of some phones are becoming tapered and some minor tweaking is necessary to further customise your Hadley to suit.
Give us a call if you find an issue not addressed so far. Thanks for that!
Check out the Hadley Hedsetz Thin Phone Spacer with the link below also.
For more info' call "Glenn Speaking" at Hadley Hedsetz on, Aus (03) or (Intnl+613) 9 5622 818 or email on hadley@hedsetz.com
Let us know how you have saved time (short of growing a third hand) to get on with "Doin' Stuff" while on the phone
*P2 Soft Head-Top Pad *P3 Mini Bend Hadley Hedsetz *P4 Thin Phone Spacer *P5 Packs and Packaging *P6 HH T-Shirts *P7 Prices and Order Form *P1 Home Back To Top of Page
© Hadley Resultants 2007